Unleash Happiness!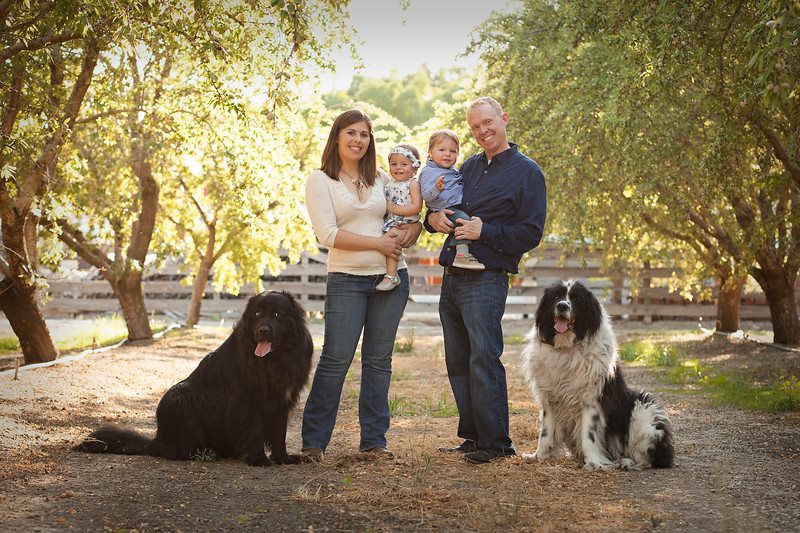 The Wags This Way family of dog trainers is located near Dublin, Ohio and we are here to help you turn your dreams of a special family pet into a reality!
Everyone dreams of the joy they will have when they bring a new puppy home; walks with the family, playing fetch in the park, quiet evenings in the back yard. Unfortunately, the reality is often being dragged down the street at the end of a leash, dogs fighting at the park, barking dogs and angry neighbors.
Wags This Way is a family business run by husband and wife dog trainers located near Dublin, Ohio. Nick and Brett have over 30 combined years of experience training exotic and domestic animals. Our passion is sharing our knowledge and experience.  We love to help folks develop a positive and fulfilling relationship with their dogs.
Brett
Brett is originally from Columbus, Ohio and has always had a passion for being around animals. She grew up in a house that always had animals around. Brett started her professional training career in California working with killer whales, dolphins, sea lions and a slew of other marine mammals. She worked her way up from an intern to the marine mammal Manager at Six Flags Discovery Kingdom. She loves working with families to help them learn how to have an enjoyable and relaxing times with their dogs.
Nick
Nick began his career as an intern in the elephant department at the Rosamond Gifford Zoo in Syracuse, NY. This requirement for college quickly became a passion. Soon after leaving school Nick moved to California and began to pursue his career with elephants.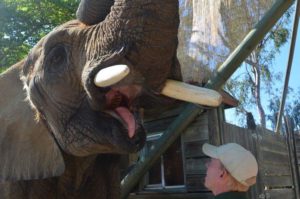 He became an apprentice trainer in the elephant program at Six Flags Discovery Kingdom. He quickly moved up to become a Senior Trainer in the program and eventually the Manager of the department.  As Manager he was responsible for the care and training of the elephants and the staff responsible for them. During this time he discovered that as much as he loved working with animals, he loved teaching people how to work with them even more.
Wags This Way strives to help people better understand and know their dogs. Let this husband and wife team share their experience and passion with you.  To learn more about our training programs visit our Dog Training Services Page.
Let The Wags This Way family of dog trainers help you Unleash Happiness!